Celebrating 60 years of cruises
2012 marked the 60th year of cruises on the Broads, dating all the way back to 1952 when Morgan Derham first began the Otters cruise for boys at Easter. To celebrate this occasion, on Saturday 17th November a big get together was organised.
Things got started just after lunchtime with as everyone arrived and chatted and caught up with old friends. Soon after, a thanksgiving service was held for the last 60 years. Visiting SU person Simon spoke, along with Neville, who gave us a bit of history to the cruises, Alan and John who gave their story of becoming Christians through the cruises, and Ed, who spoke on the passage.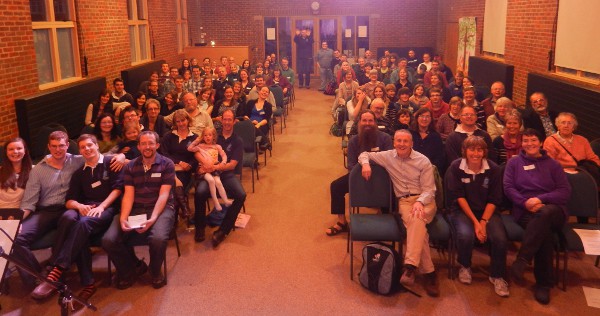 After the service Claire and Alan treated us to jacket potatoes, before everyone got together for an almighty logs and shanties.
A few other bits and pieces from the day...
The cruise timeline has been updated with a load more information.
The cruise songbook has also been updated with dates, authors and lyric corrections. Thanks to everyone who supplied information.
In addition, David G brought along a recording of Morgan speaking on Kestrels at a service at Horsey, Easter Day 1988, where he talks about the history of the cruises. You can play it below, or download it here.