Mallards logos
Mallards has a long tradition of logos, specifically designed each year for use on Tshirts and camp promotional material. This page is an attempt to catalogue them, and their prototypes.
Mallards 2008

2008's logo was based on the idea of Jesus being our hope, and a new hope for those who'd not heard of him. 'A New Hope' then became the basis, with this Return of the Jedi inspired logo.

2008's logo was also available in limited quantities as a special edition, silver on black design.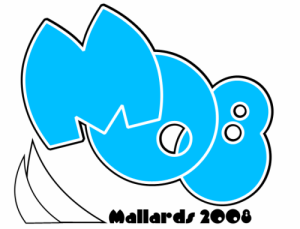 The Star Wars theme wasn't the first to be considered, as this eventually rejected concept shows.
Mallards 2007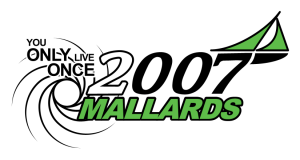 2007's design. Voted one of, if not the, best Mallards logo to date. The design for this year was based on the title of the Bond film "You only live twice". Hats off to Dan for the design.

A rare glimpse of logo concept art. Original design by Ben.
Mallards 2006

The 2006 logo, prior to final refinements. For those who have the Tshirt, can you spot the difference? This logo was inspired by Mission Impossible. Possibly the first logo to tie in with the week's spiritual programme.
Mallards 2005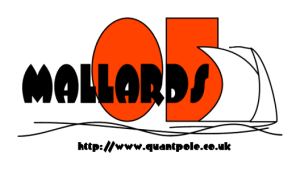 2005's logo was based on simple shapes to capture the year and themes of the camp.